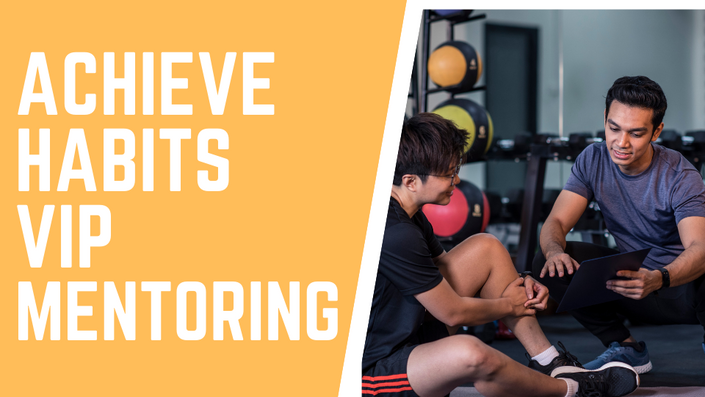 Achieve Habits VIP Mentoring
10-Minute Hack To Build Healthy Habits for Long Term Success
Who is the course for
We Know You Know It All
That's Why We Know You Will Spot the Difference
You Have Tried The Fad
From losing 10kgs in 4 weeks to a crash diet eating bananas all week, you have tried it all. It doesn't work because it's not supposed to. You need a scientific approach to get long-term results.
Right Way Requires Hard Work
There are no shortcuts. If you want to change your situation today, you MUST put in the effort to change it. Period.
Weight Loss Scams are Just That – Scams
Only one thing is certain about an ill-planned weight loss program – you lose the money. Once their program tenure is over, you lose access to the course, and if you don't lose weight, you pay again.
Personal Trainer is a Gamechanger
For long-term sustainable change, you need a guided lifestyle change. A personal trainer can correct you when you are on a wrong tangent and saves you a lot of precious time and wasted effort.
And Then There's ACHIEVE HABITS
Achieve Fitness Forever
Straightforward │ Sure │ Sustainable
Hit the Source
At Achieve Habits, we work on improving YOU. The program is spread out across 12 weeks. Each week, you get to work on one habit and instill it in your life. This way, you are improving every single day of your life.
Complete Value
The program offers incredible value. It is available to you for a lifetime. You heard it right! Once you buy the program, you can go back to it whenever you like. You paid for it; you don't need to pay for it again. Ever!
User-Paced
The 12-week period is a recommendation. It entirely depends on the user how and when they want to complete each phase of the program. They can take as long as they need to inculcate the new habit in their lifestyle. No rush.
Scientific Approach
The program is designed by an internationally acclaimed NASM-certified fitness trainer who received the Personal Trainer Of The Year 2019 award. He has created a highly detailed and evidence-backed program that produces sustainable results.
The Malaysian Way
Achieve Habits is designed for Malaysians. Most programs are targeted at the Western audience. But this one is adapted to the Malaysian culture – the foods, the portions, exercise recommendations, and everything else.
Money-Back Guarantee
We are yet to get a request for a refund. However, if you do feel that the program is not for you, we are happy to give you your money back for up to 30 days from the date of purchase. That's how strongly we believe in our approach.
Does Your Fitness Program Think That Much About You?
Get One That Does
What Achieve Habits is Not
We Don't Promise What We Can't Deliver
Get Fit Quick Scheme
We don't promise to make you fit in a week or 10 days. We have carefully put together a 12-week plan to help you change your lifestyle. We will make you fit, just not tomorrow.
A Short-Lived Fad
This is a scientifically designed program by an award-winning trainer. So, when you follow what we ask you to follow, you will see the results, no matter who you are.
Money Minting Scam
You get lifetime access to the plan, and you can cancel after 30 days. If that doesn't say we are not going to disappear with your money, we don't know what does.
Safest Investment in Your Fitness

Start Today
Your Instructor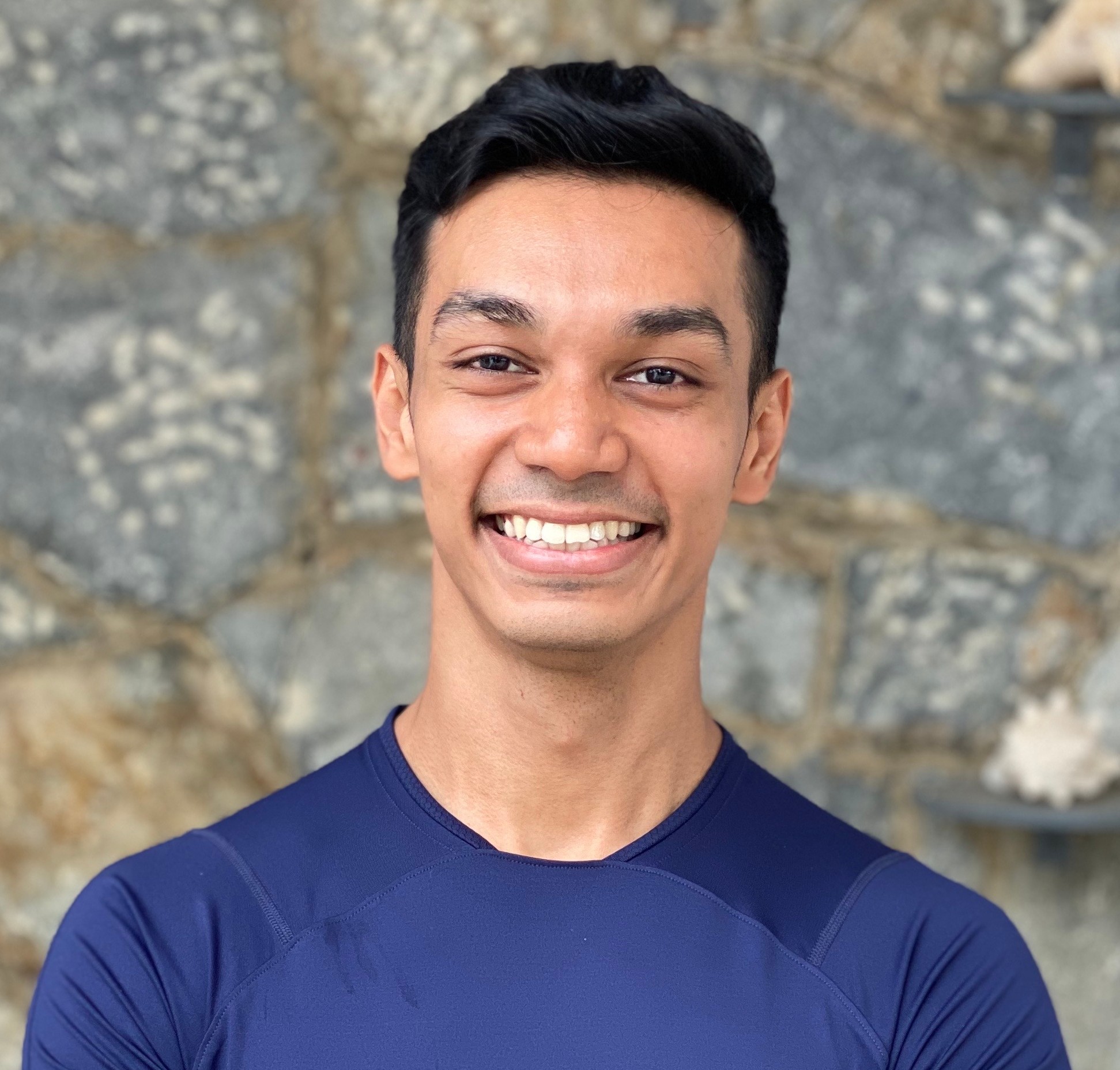 "My mission is to make health and fitness something that's achievable and sustainable for everyone."
Alvin Netto is the First Malaysian to receive the Personal Trainer Of The Year 2019 award. He runs his own personal training studio in Kajang, Malaysia and is the Founder of Achieve Fitness. He is one of the most sought after Personal Trainer in Malaysia. His clients love the fact that he inspires them to be an Achiever. Alvin Netto teaches online courses designed to help people achieve their goals.
Frequently Asked Questions
When does the course start and finish?
The course starts now and never ends! It is a completely self-paced online course - you decide when you start and when you finish.
How long do I have access to the course?
After enrolling, you will have lifetime access to the course. Work through the course at your own pace.
What if I am unhappy with the course?
Oh no! We don't want that! We offer a 30-day money back guarantee. If you are unhappy with the course for any reason, let us know and we will refund your payment within 30 days. We would appreciate notification within the first 30 days of the course.
What do I do if I need help?
If you need help with something related to the course, the fastest way is to post your question in our exclusive Facebook Community. Or you may email us at
[email protected]
Can I make payment in Ringgit Malaysia (RM)?
Will the entire course curriculum be available right from the start date?
To keep the pace of the course "easy" and "no-excuse doable", we will gradually release the course over a twelve-week period. Specifically, you will receive one of each of the twelve parts weekly.
Is this course available for individuals and organizations (employer groups)?
Yes! This course is available for individual enrollment for $399. For information and pricing on employer licensing options, kindly contact us at
[email protected]
Lifetime Access to a World-Class Trainer's Tested Fitness Program
Don't Miss Out
This course is closed for enrollment.